Abberly Crossing Community Page
Add content here...
April Newsletter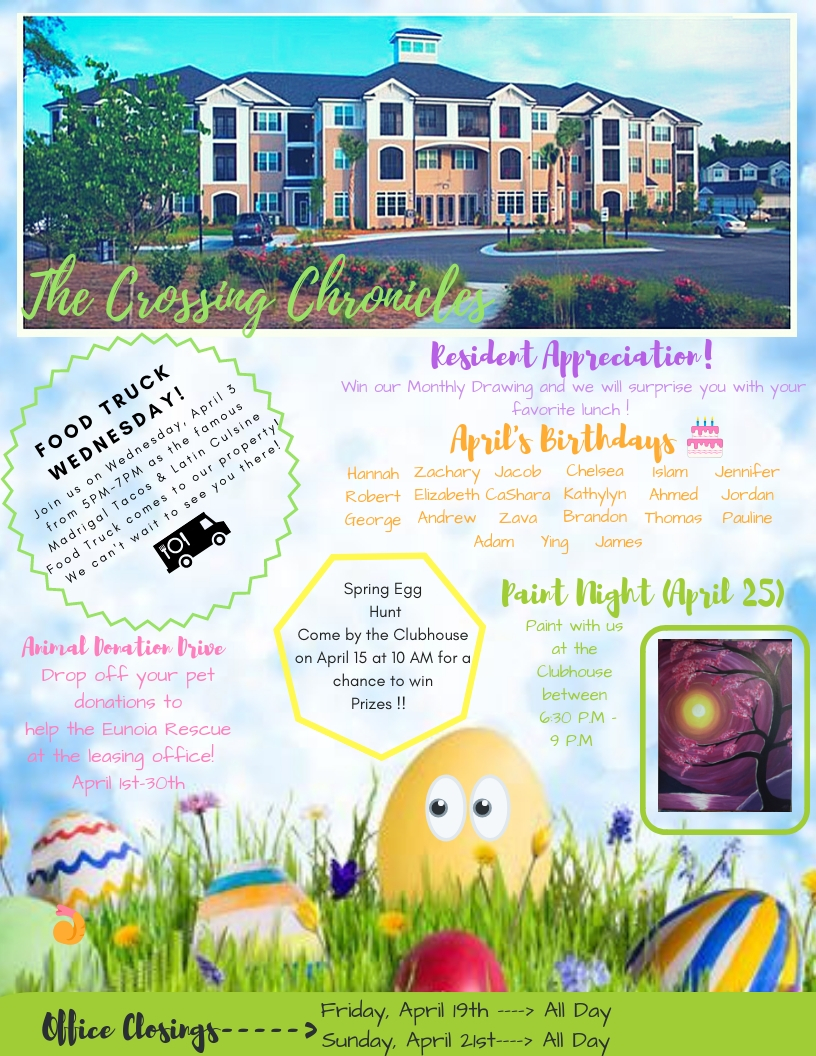 Events
Paint Night Is Here Again!
If you have been to one before, you know how fun a paint night can be. Our next paint night will be April 25th and we will start promptly at 6:30pm. This event usually lasts until 9pm and we will keep you refreshed with snacks and drinks. The painting we are doing is on display in the office and you can also see it on our newsletter. This is event is free but limited to the number of seating available. Be sure to sign up early!
---